The tycoons' riches were a reflection of a global trend, fluctuating in tandem with global equity values. During the first nine months of 2022, the SP All Africa index experienced a notable decline, falling by more than twenty per cent.
Africa, the world's second-largest continent, stands second only to Asia in terms of sheer landmass. To put this magnitude into perspective, one could comfortably accommodate entire nations like the United States, China, India, Japan, Mexico, and multiple European countries within its boundaries. Remarkably, despite the immense scale, Africa is home to around 18 billionaires, whose combined net worth stands at a staggering $81.5 billion. It's worth noting that these billionaires hail from just seven of the continent's 54 countries. Our focus here centres on the top 10 billionaires, whose collective wealth reaches $67.8 billion, constituting approximately 79% of the total billionaire wealth.
Aliko Dangote, with $13.5 billion, is the richest person in the African continent.
List of Top 10 Billionaires In Africa 2023
In the previous year, these billionaires had a financial downturn, losing a total of $3.1 billion in their wealth accumulation, even though one more billionaire joined their group. Their combined net worth decreased by 4%, with an estimated $85.9 billion in 2022. This decrease followed an astounding 15% increase in the prior year, fueled by the region's skyrocketing stock values.`
The tycoons' riches were a reflection of a global trend, fluctuating in tandem with global equity values. During the first nine months of 2022, the S&P All Africa index experienced a notable decline, falling by more than twenty per cent. But a late-year rebound gave the index momentum, which led to a more moderate 3% fall through January 13, 2023.
Here is the list:
| | | | |
| --- | --- | --- | --- |
| RANK | NAME | NET WORTH | INDUSTRY |
| 1 | Aliko Dangote | $13.5 B | Manufacturing |
| 2 | Johann Rupert & family | $10.7 B | Fashion & Retail |
| 3 | Nicky Oppenheimer & family | $8.4 B | Metals & Mining |
| 4 | Abdulsamad Rabiu | $7.6 B | Diversified |
| 5 | Nassef Sawiris | $7.3 B | Construction & Engineering |
| 6 | Mike Adenuga | $6.3 B | Diversified |
| 7 | Issad Rebrab & family | $4.6 B | Food & Beverage |
| 8 | Naguib Sawiris | $3.3 B | Telecom |
| 9 | Patrice Motsepe | $3.2 B | Metals & Mining |
| 10 | Mohamed Mansour | $2.9 B | Diversified |
This list is curated per the Forbes' Africa's Billionaires List, monitoring the fortunes of African billionaires who either reside within the continent or have their primary business operations based therein. The net worth of these individuals has been meticulously computed by considering stock prices and prevailing currency exchange rates as of the close of business on Friday, January 13, 2023.
For privately held enterprises, an extensive estimation process has been undertaken, factoring in their revenues or profits, and subsequently applying prevailing price-to-sales or price-to-earnings ratios derived from analogous publicly traded companies. It is crucial to acknowledge that the financial status of some individuals on this list can undergo substantial fluctuations, rendering them either wealthier or less affluent within weeks or even days from our measurement date.
ALSO READ| Top 10 Richest Actors In The World
Richest People In Africa 2023
1. Aliko Dangote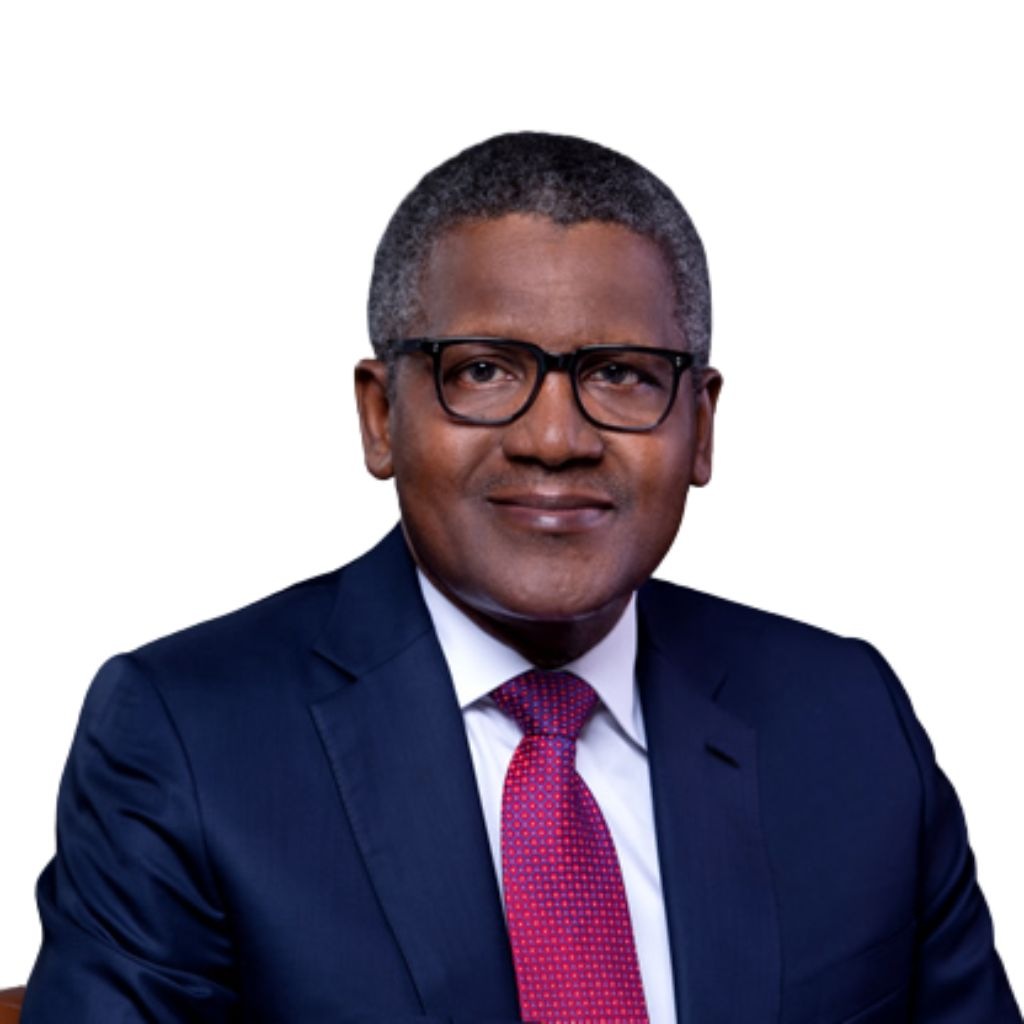 Source: Manufacturing
Aliko Dangote commands the title of Africa's richest individual. His substantial fortune, totalling $13.5 billion, derives from his formidable influence in the manufacturing sector. Dangote Cement, the continent's premier cement producer, falls under his purview, with an impressive annual production capacity of 48.6 million metric tons, spread across ten African nations.
Additionally, his endeavours extend to the fertilizers industry, as his Nigerian-based plant commenced operations in March 2022, while his ongoing project, Dangote Refinery, promises to be one of the globe's largest oil refineries upon completion.
2. Johann Rupert & family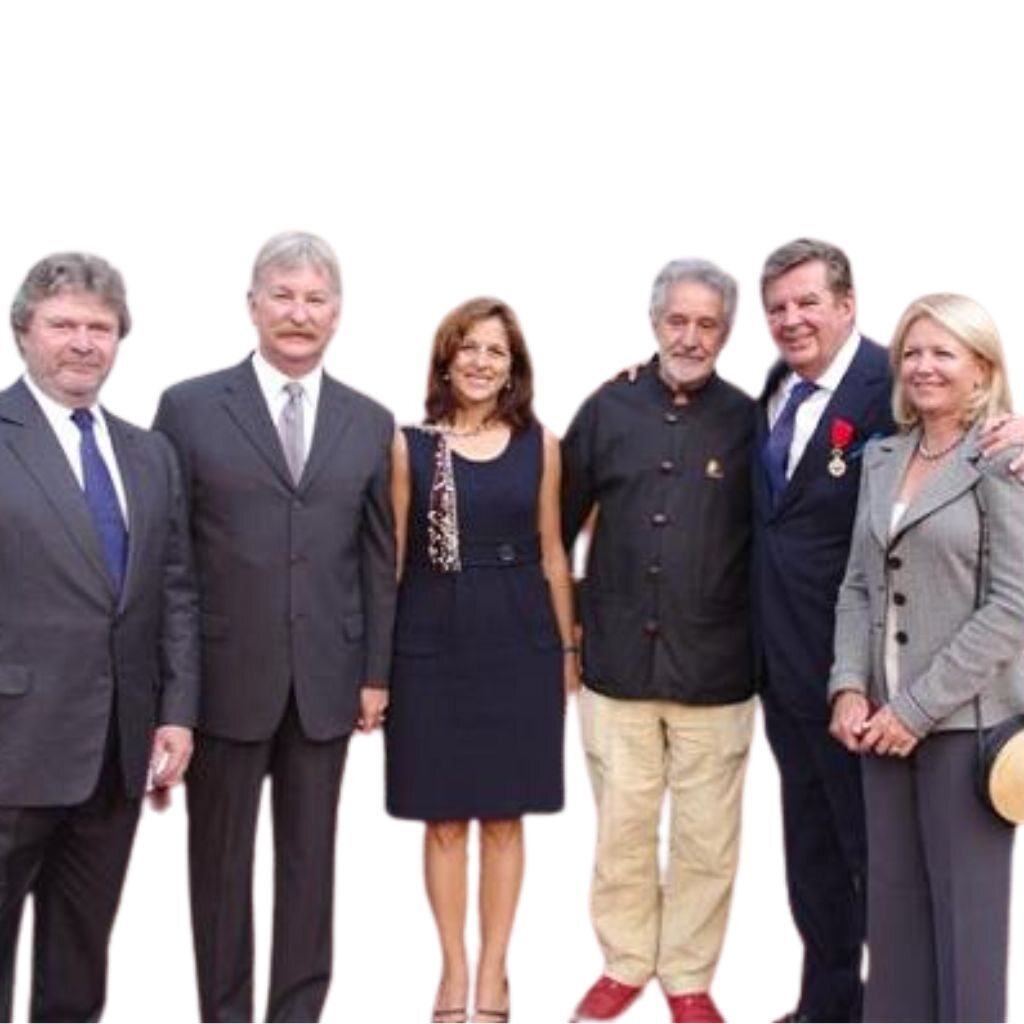 Source: Fashion & Retail
Johann Rupert, at the helm of Swiss luxury goods company Compagnie Financiere Richemont, has established his dominance in the fashion and retail domain. Renowned for housing iconic brands like Cartier and Montblanc, Richemont came into being following the 1998 asset spinoff from Rembrandt Group Limited.
Beyond Richemont, Johann Rupert also commands a 7% stake in diversified investment firm Remgro, which he leads, and a substantial 26% ownership in Reinet, an investment holding company based in Luxembourg. His vocal stance against fracking in South Africa's Karoo region, where he possesses extensive land holdings, underscores his active role in environmental preservation.
3. Nicky Oppenheimer & family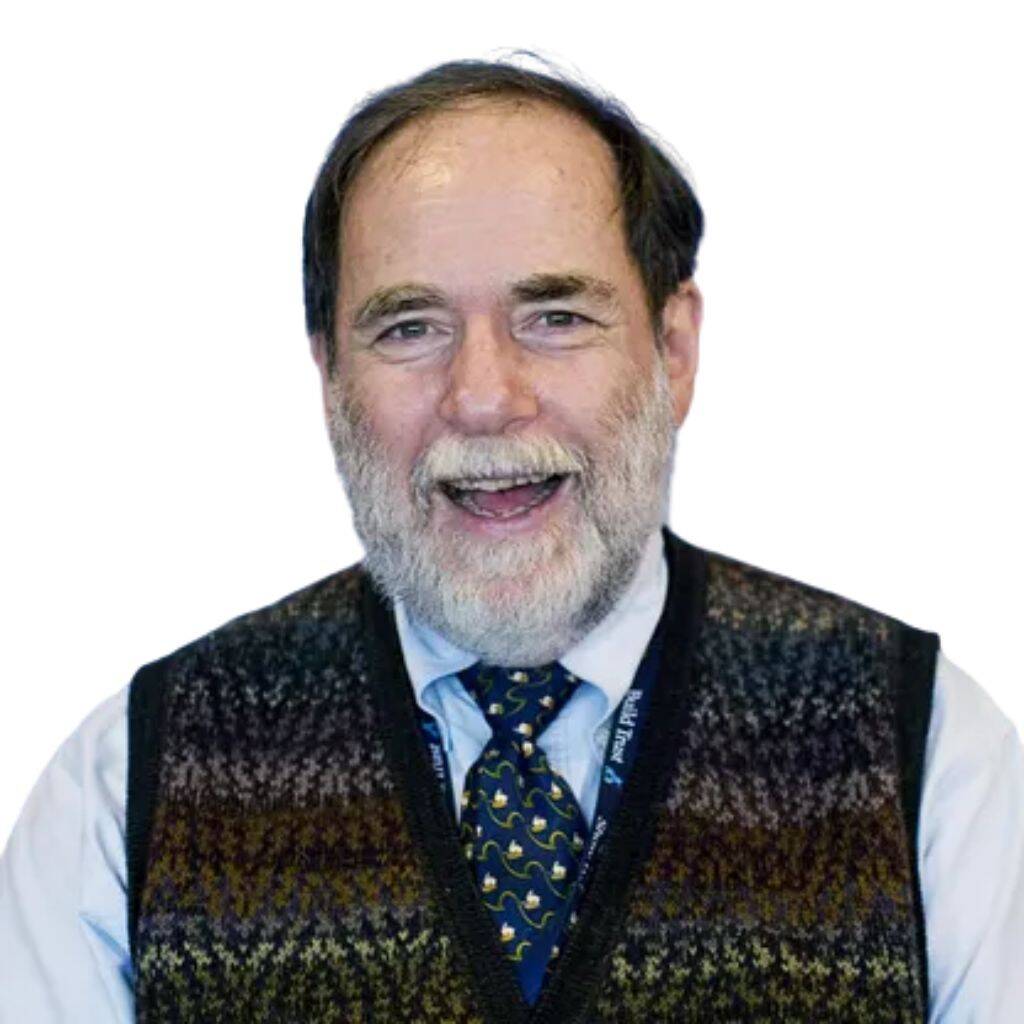 Source: Metals & Mining
Nicky Oppenheimer, the heir to the DeBeers diamond empire, played a pivotal role in the family's enduring legacy. In a landmark move, he sold his 40% share in DeBeers to mining conglomerate Anglo American, fetching $5.1 billion in cash in 2012. Over three generations, the Oppenheimer family exerted a substantial influence in the global diamond trade, spanning 85 years until the pivotal transaction.
Notably, Oppenheimer ventured into aviation with the inception of Fireblade Aviation in Johannesburg, specializing in chartered flights. Moreover, his stewardship extends to the conservation domain, with over 720 square miles of protected land across South Africa, Botswana, Zimbabwe, and Mozambique under his purview.
4. Abdulsamad Rabiu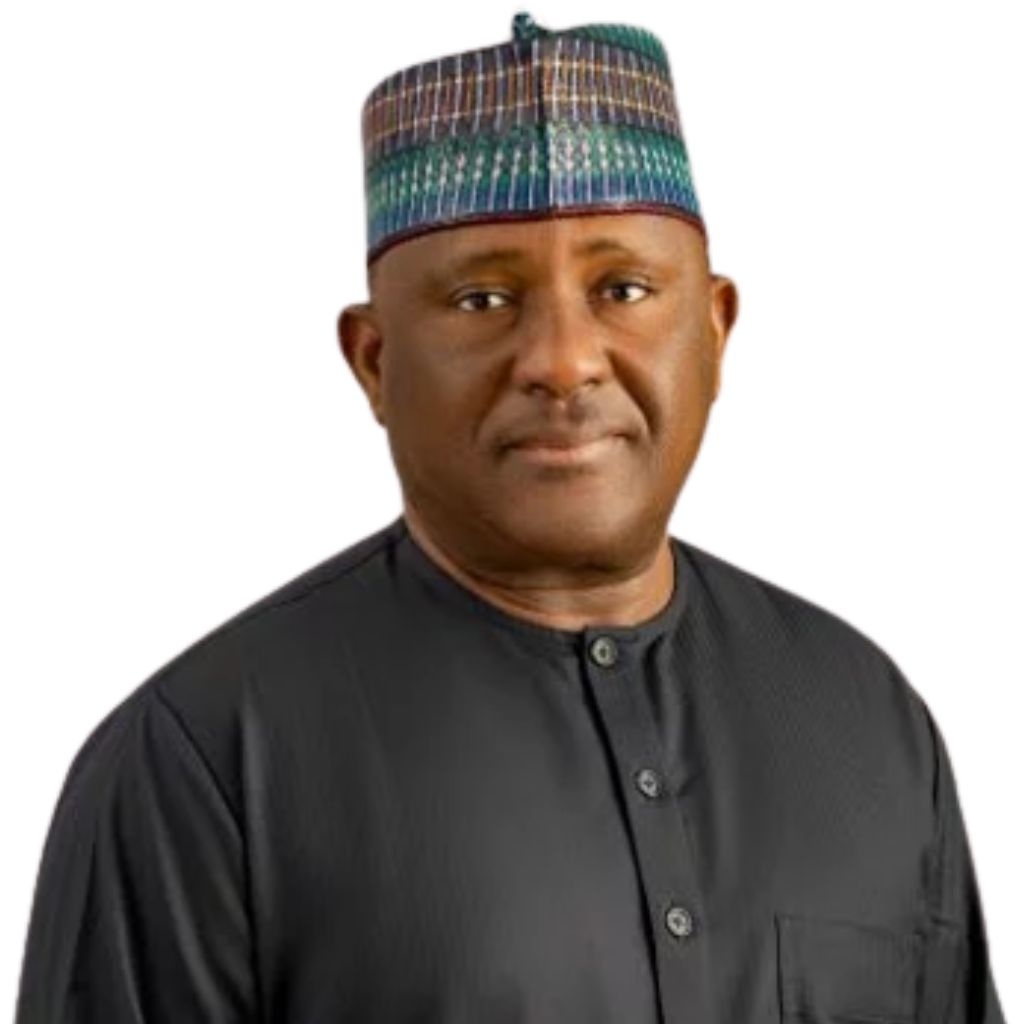 Source: Diversified
Abdulsamad Rabiu serves as the visionary founder of BUA Group, a Nigerian conglomerate active in various sectors, including cement production, sugar refining, and real estate. His strategic merger of privately held Obu Cement with the publicly listed Cement Co. of Northern Nigeria, of which he possessed control, gave rise to BUA Cement Plc.
This entity now actively trades on the Nigerian stock exchange, with Rabiu claiming a significant 98.2% ownership. His journey began with the importation of iron, steel, and chemicals in 1988, marking the inception of his entrepreneurial career.
5. Nassef Sawiris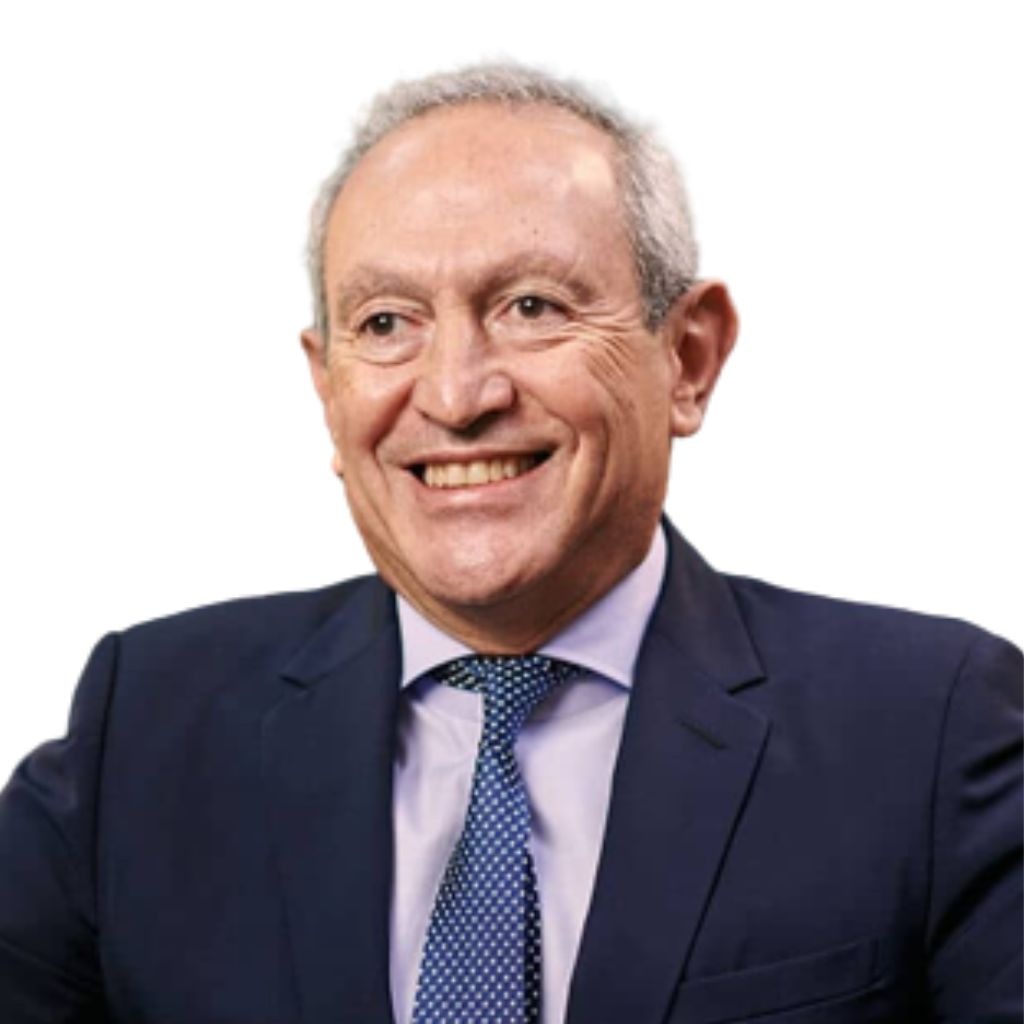 Source: Construction & Engineering
Nassef Sawiris, an illustrious investor hailing from Egypt's preeminent family, boasts a nearly 6% stake in sportswear giant Adidas, making it one of his most prized assets. In a remarkable feat, he acquired a 5% share in Madison Square Garden Sports, a New York-listed entity holding the NBA's Knicks and the NHL's Rangers teams.
Additionally, Sawiris leads OCI, one of the globe's major nitrogen fertilizer producers, with operational bases in Texas and Iowa. His wide-ranging investments encompass Orascom Construction, an engineering and construction firm traded on the Cairo and Nasdaq Dubai exchanges. His influence further extends to cement industry giant Lafarge Holcim and Adidas, as he assumes a role on the supervisory board of the latter. Notably, he partnered with Fortress Investment Group's Wes Edens to acquire the Premier League's Aston Villa Football Club.
6. Mike Adenuga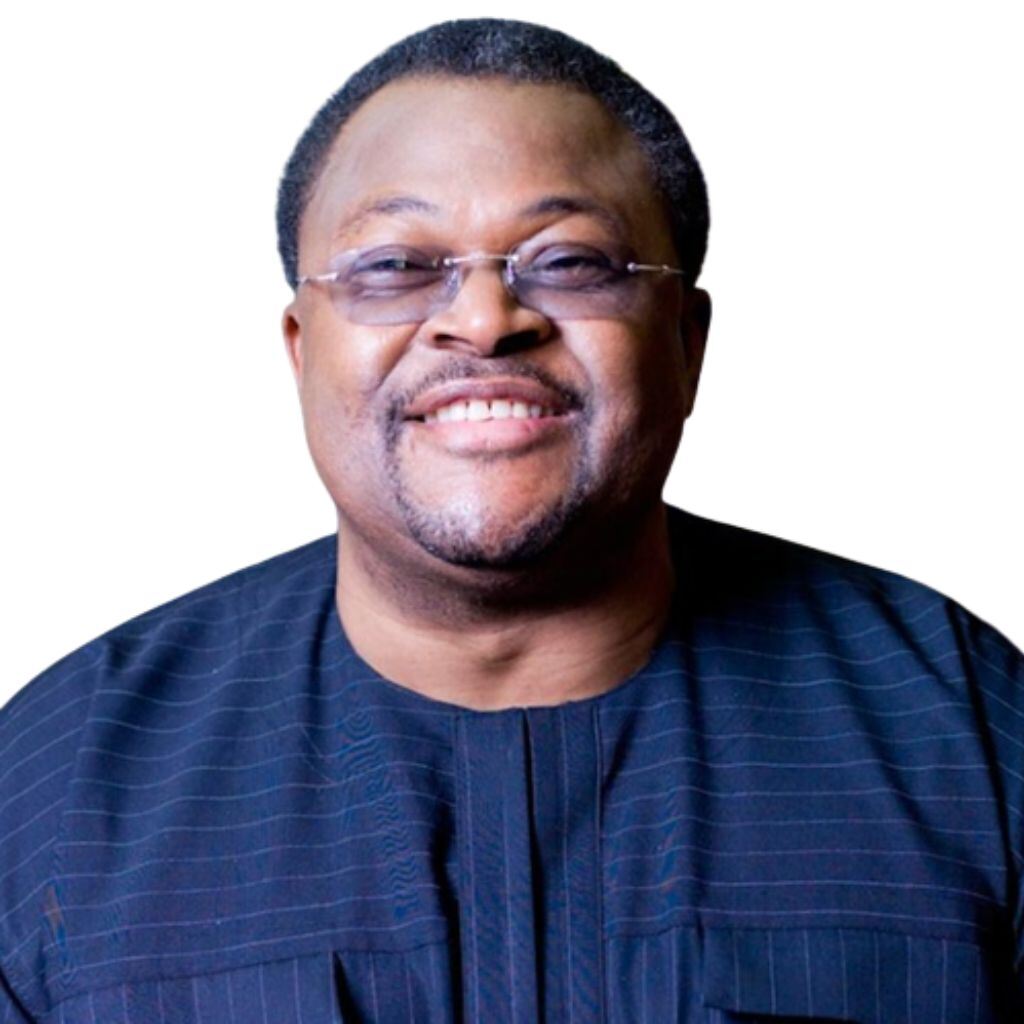 Source: Diversified
Mike Adenuga, Nigeria's second wealthiest individual, charted his path to fortune through astute ventures in telecommunications and oil production. His mobile network, Globacom, ranks as Nigeria's third-largest operator, serving an extensive subscriber base of 55 million.
His oil exploration outfit, Conoil Producing, operates in six oil-rich blocks within the Niger Delta region. Adenuga's journey began with an MBA from Pace University in New York, where he supported himself by working as a taxi driver and ventured into entrepreneurship, amassing his first million at the tender age of 26 by selling lace and distributing soft drinks.
7. Issad Rebrab & family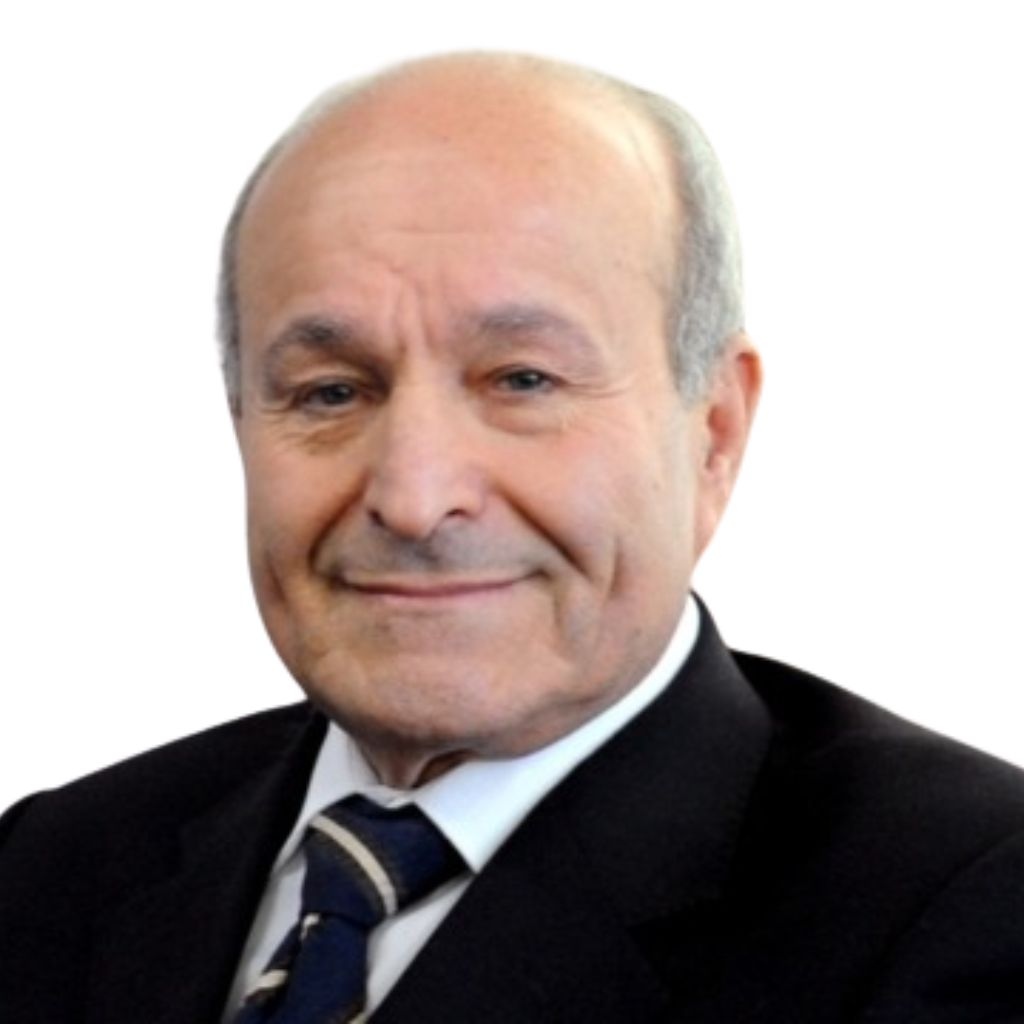 Source: Food & Beverage
Prominent businessman Issad Rebrab developed and oversaw Cevital for more than 50 years; in July 2022, his son Malik assumed the role of CEO. The leading private corporation in Algeria, Cevital, is home to one of the biggest sugar refineries in the world, with an annual production capacity of an incredible two million tons.
Outside its borders, Cevital owns shares in well-known European companies, such as the German water purification firm, the Italian steel mill, and the French home appliance producer Groupe Brandt. Rebrab was imprisoned for eight months on corruption charges, but he was released on January 1, 2020, and he vehemently denied any culpability.
8. Naguib Sawiris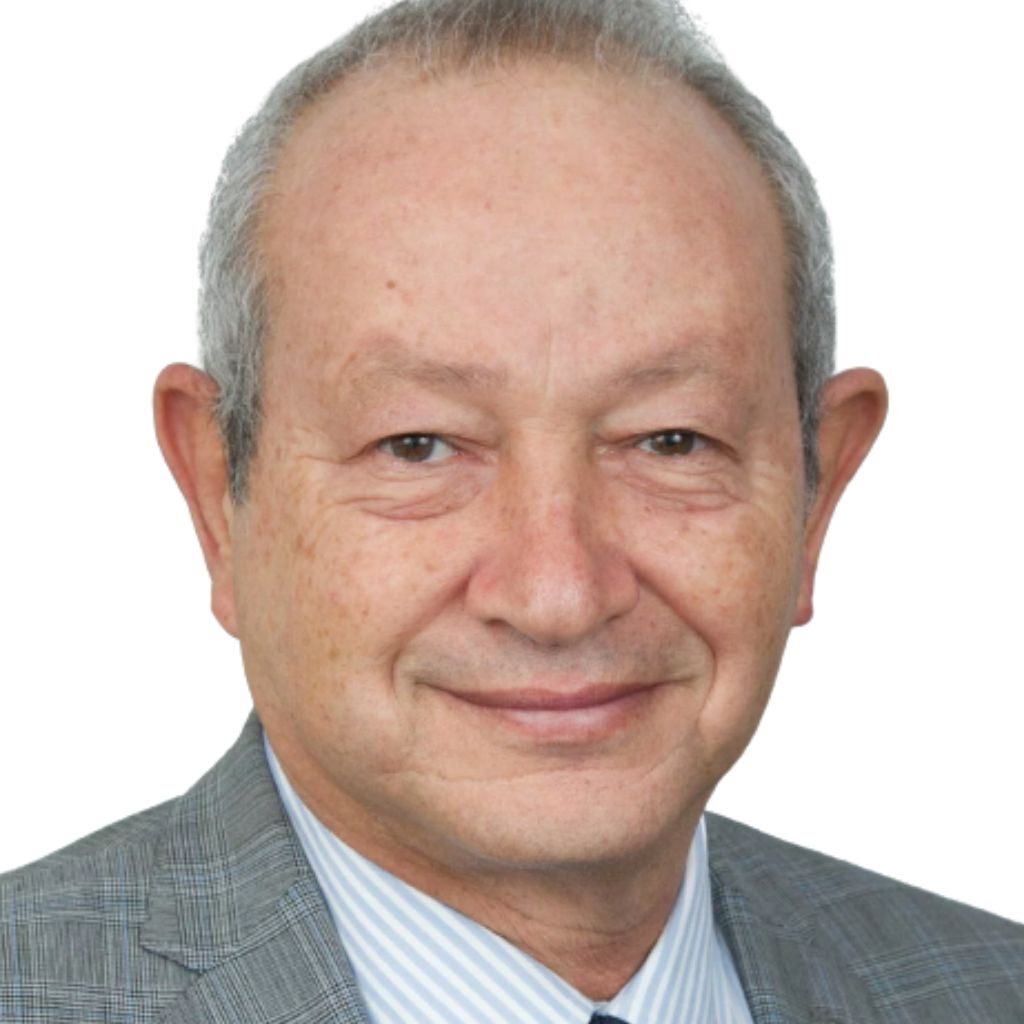 Source: Telecom
Naguib Sawiris, a scion of Egypt's wealthiest dynasty, carved his fortune in the telecommunications arena. His pivotal transaction involved the sale of Orascom Telecom to Russian telecom giant VimpelCom (now Veon) in a multi-billion-dollar deal in 2011.
Currently serving as the chairman of Orascom TMT Investments, Sawiris holds stakes in an asset manager based in Egypt and the Italian internet company Italiaonline, among other lucrative investments. Through Media Globe Holdings, he maintains an 88% stake in the pan-European pay TV and video news network, Euronews. Notably, he spearheaded the development of the luxury resort Silversands on the Caribbean island of Grenada.
9. Patrice Motsepe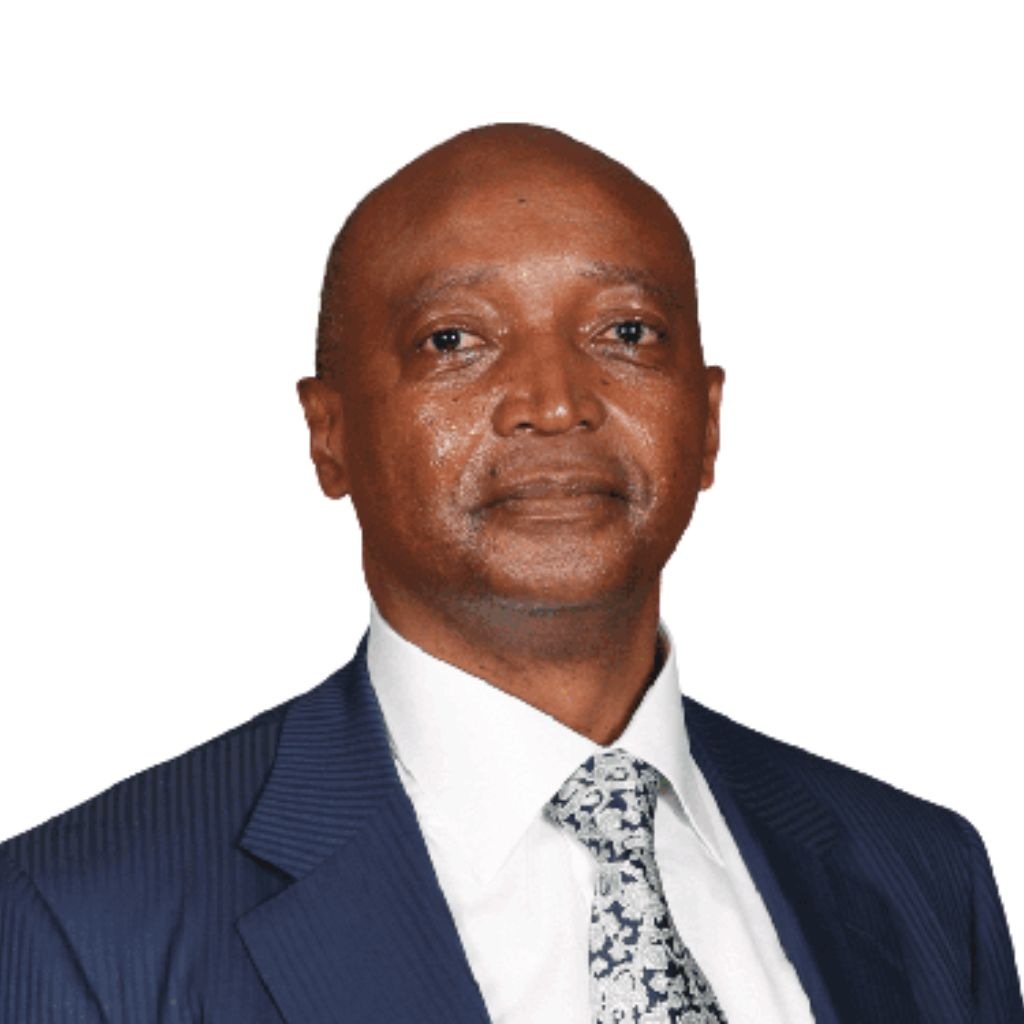 Source: Metals & Mining
Patrice Motsepe, the founder and chairman of African Rainbow Minerals, achieved billionaire status in 2008, marking a historic milestone as the first black African on Forbes' prestigious list. In 2016, he ventured into private equity with African Rainbow Capital, targeting investments in Africa. His portfolio extends to a stake in Sanlam, a listed financial services firm, and ownership of the Mamelodi Sundowns Football Club, of which he serves as the president and owner.
Notably, in March 2021, Motsepe assumed the role of president of the Confederation of African Football, asserting his influence in the continent's governing body for the sport. His journey began with a landmark achievement, becoming the first black partner at law firm Bowman Gilfillan in Johannesburg in 1994, followed by the establishment of a thriving mining services contracting business and the astute acquisition of low-producing gold mine shafts, ultimately turning them into profitable assets.
10. Mohamed Mansour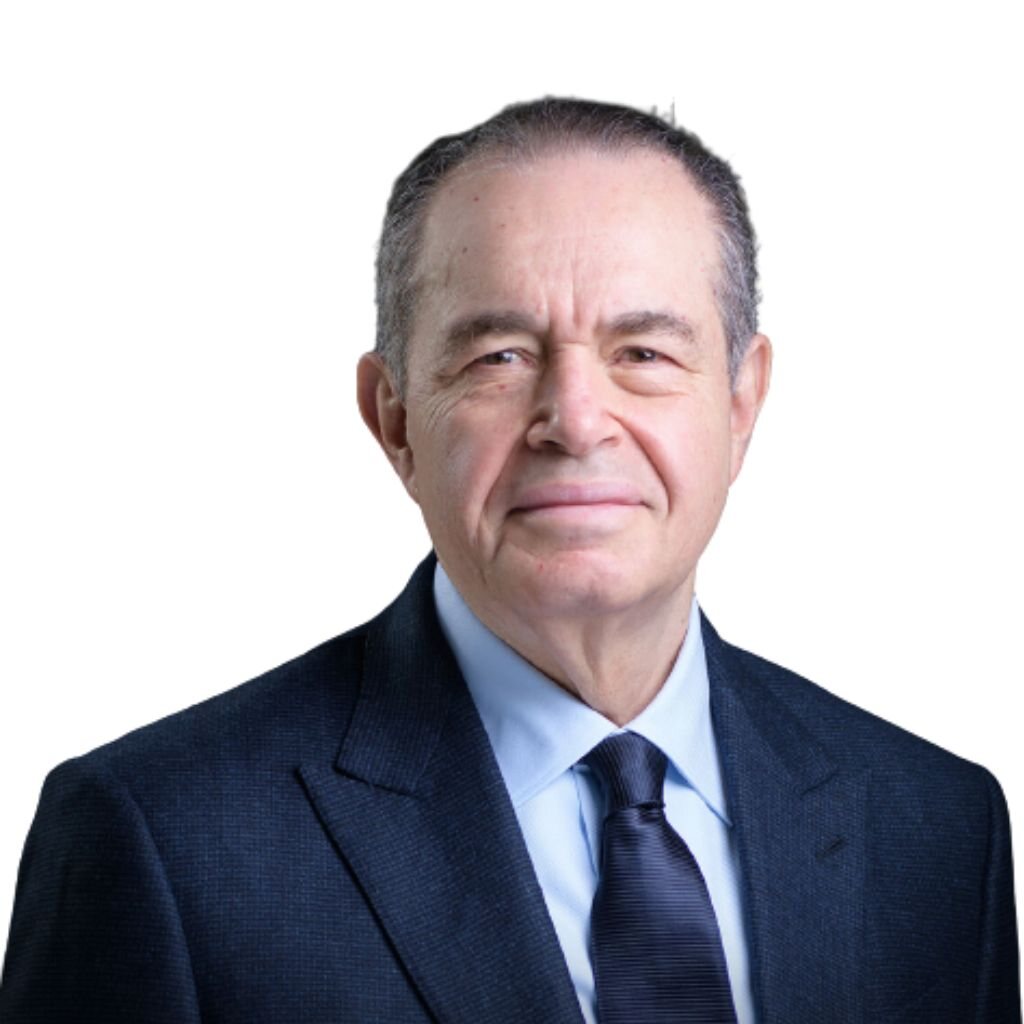 Source: Diversified
Mohamed Mansour presides over the esteemed family conglomerate, Mansour Group, which traces its origins back to 1952 under the stewardship of his father, Loutfy. The group, boasting a workforce of 60,000, gained prominence as one of the largest General Motors distributors worldwide, beginning with the establishment of General Motors dealerships in Egypt in 1975.
Mansour Group holds exclusive distribution rights for Caterpillar equipment across Egypt and seven other African nations. In a remarkable chapter of his life, Mansour served as Egypt's minister of transportation from 2006 to 2009 under the Hosni Mubarak regime. Notably, his siblings Yasseen and Youssef share ownership in the family group, both achieving billionaire status, while his son Loutfy oversees the private equity arm, Man Capital.
It is worth noting that, Johann Rupert, the prominent figure in South Africa's luxury goods sector, retained his second position on the list for the second consecutive year, albeit experiencing a dip in his wealth by $300 million, with his net worth standing at $10.7 billion.